Canadian Maple Leaf Gold Coin
Gold Coin Buyer Portland
971-222-3435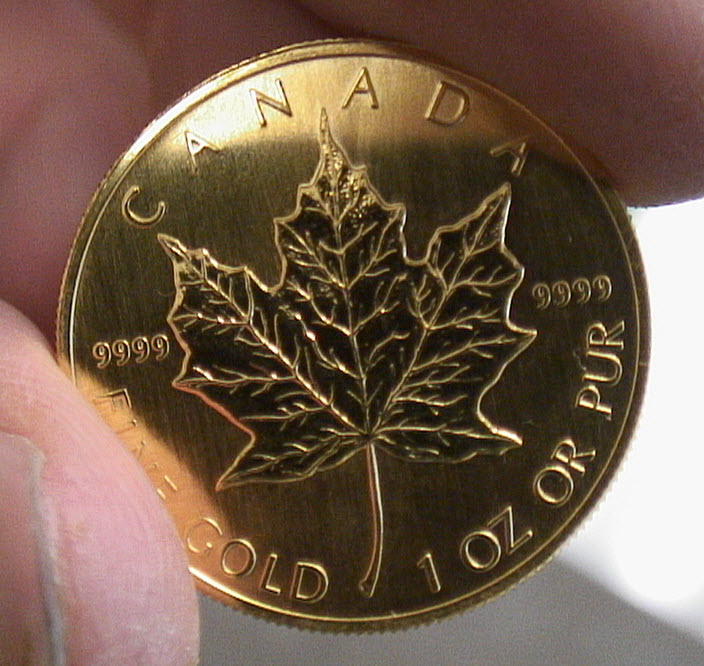 Canadian Maple Leaf gold coin reverse features a maple leaf
Gold Maple Leaf coins are Canada's official national gold coin.  The obverse features the image of Queen Elizabeth, Canada's current monarch.  The reverse features the Maple Leaf, symbol of Canadian-ness.  It was introduced in 1979 and been in production ever since.
All Maple Leaf gold coins are a Royal Canadian Mint product.  The Royal Canadian Mint, located in Ottawa, was originally founded as a branch of the British Mint and became a Canadian institution in 1931.  Canadian Maple Leaf gold coins are .9999 pure gold coins made exclusively from Canadian produced gold, meaning no imported material is in them.  Being a Canadian government product, the Maple Leaf gold coins are legal tender Canada.  This value varies according to the coin's mass.  The one troy ounce Maple Leaf gold coin has a nominal value of $50 Canadian.
The original Canadian Maple Leaf gold coins, from 1979 to 1989 were .999 pure gold, and featured the young Queen (age 39).  Since 1990 Maple Leaf gold coins have been .9999 pure.  From 1990 to 2004, the coins feature the Queen at 64.  From 2005 to present as of 2013, these gold coin feature the Queen at age 79.

Maple Leaf Gold Coin Specification – 1ozt Version

Mass (weight)                                             31.103 grams / 1 ozt
Net Gold Content                                        31.103 grams / 1 ozt
Fineness (purity)                                        .9999
Composition                                               Gold
Diameter                                                    30 mm
Thickness                                                   2.79 mm
Years of Minting                                          1978 to present
Designer                                                     Stanley Witten
Obverse                                                      Queen Elizabeth
Reverse                                                      Maple Leaf
Sizes (ozt)                                                   1, 1/2. 1/4, 1/10, 1/20
For more information visit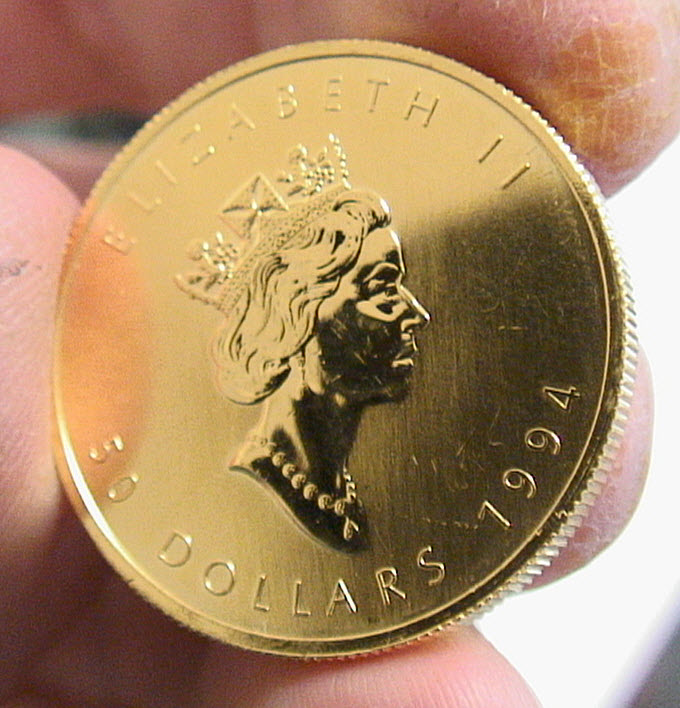 Maple Leaf gold coin obverse